With a product circular by design, Honext entered the Big Innovation Pitch, the industry's largest call-out for innovation of products and services that are driving a net-zero future for the built environment.
HONEXT® boards offer a certified circular alternative ideal for interior use. Using 100% waste as raw material and devoid of any toxic chemicals, this specialty product offers a unique, fully recyclable solution for the built environment.
The product is a result of a ground-breaking innovation in biotech. Through the IP protected process the boards are manufactured to meet international building standards and regulations, they have excellent properties for sound absorption and can be installed with traditional methods, they are flame-retardant, there are no VOCs added, and they are certified Cradle to Cradle® Silver.
This makes HONEXT® tick all the boxes to enter the pitch; it's innovative, it's a real circular solution proving that positive change the industry is already available, it has no negative impact on planetary health, and with its production process using upcycled waste materials and renewable energy, it is driving a net-positive agenda.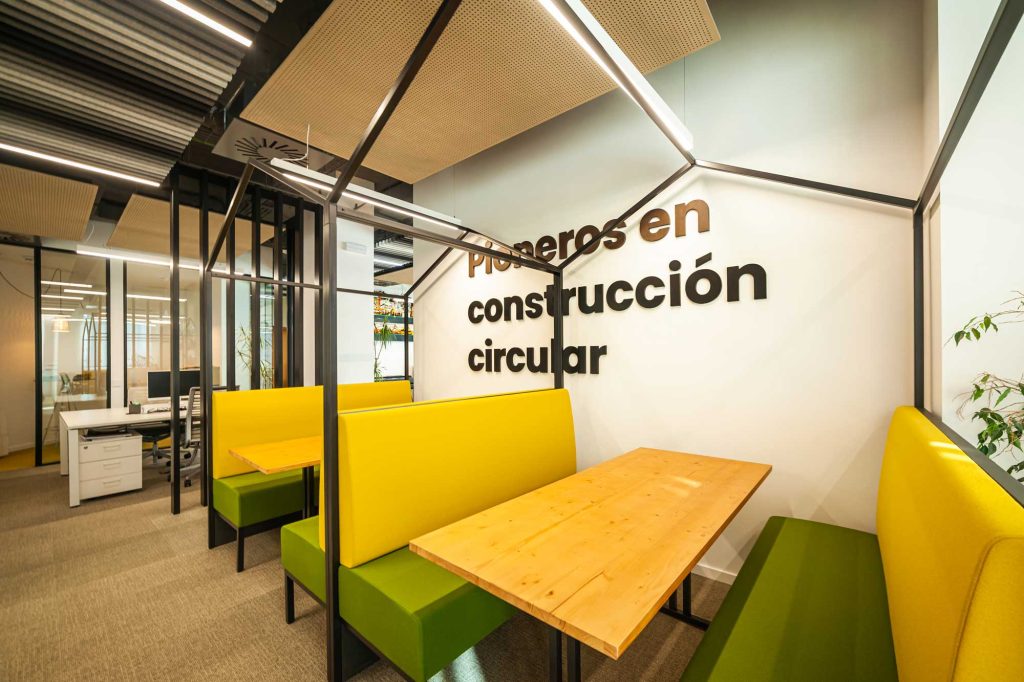 With the Big Innovation Pitch, Futurebuild wants to celebrate companies that are using technology and innovation to enable circularity, reducing emissions or providing improvements to how we design and build, aiming at a net-zero future.
The HONEXT® team is at Futurebuild (Stand H26) until Thursday 9 March, 2023, showcasing our products. At the exhibition, we are joining forces with other Cradle to Cradle Certified® companies and Cradle to Cradle UK design consultants 540 World. Honext is available exclusively in the UK from James Latham.
The shortlisted companies for the Big Innovation Pitch will be presented at the Conference Arena at 15:00, 8 March. Futurebuild is the industry's premier UK event gathering the entire supply chain to understand the advancements in innovative solutions and technology to drive sustainable construction and a better future for the built environment.
We look forward to seeing you there!
About Honext Material S.L.
Honext is a Barcelona-based company with an IP protected, certified circular process that upcycles waste fibres into non-toxic, and recyclable boards. Through established distribution channels, Honext offers a sustainable solution for the built environment.