Last week, the Materials Matter Exhibition 2023, held at the Col.legi d'Arquitectes de Catalunya (COAC) in Barcelona, brought together architects, manufacturers, and experts to showcase the newest trends in building materials and architecture.
Honext proudly participated in the event, featuring their latest innovation, the HONEXT® Board FR-B. This revolutionary product is flame-retardant, non-toxic, and certified Circular by design. By using 100% upcycled waste fibres and non-virgin materials as raw materials, and without any added resins, Honext achieved the highest flame retardancy certification, B-s1,d0, for this board category.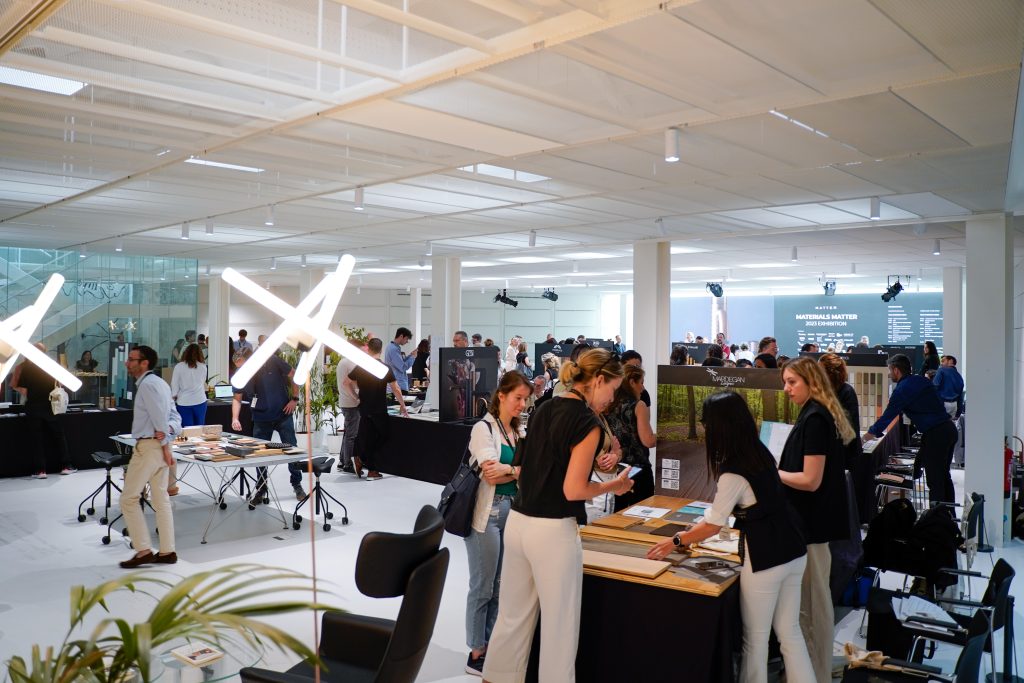 The Materials Matter Exhibition 2023 spanned two dynamic days, offering presentations, demonstrations, and interactive sessions. Architects and manufacturers from around the world gathered at COAC to share insights on cutting-edge building materials. The exhibition provided a comprehensive overview of emerging trends, advancements, and sustainable practices that are reshaping the architectural landscape.
We want to thank all the attendees who made the Materials Matter Exhibition 2023 a success. Your presence created a collaborative and enthusiastic atmosphere for exchanging knowledge. We would also like to express our appreciation to MATTER for organizing this exceptional exhibition, which allowed us to showcase our sustainable and circular solution for the built environment.
If you are interested in exploring the possibilities of incorporating Honext into your projects, we invite you to reach out to us. Our team is dedicated to providing you with further information and assistance tailored to your specific needs. Together, let's build a more sustainable future.